Meet Cindy Miller
Raising my family in York Region, I know first hand the importance of community & a place that you can call home! I'm a proud mother of 3, and recently gained the title 'Nana'.
For me, real estate is a true passion. Every day I get to guide people through one of the biggest decisions of their lives.
My approach has always been to put the person first — to listen, to understand, and then to get to work. 
My love for real estate began when I was first licensed over 30 years ago. Trust me, my headshot hasn't changed a bit since! (Ok fine..I'll admit my hair was a lot bigger back then – it was the 80's after all! And no, you can not see a picture!)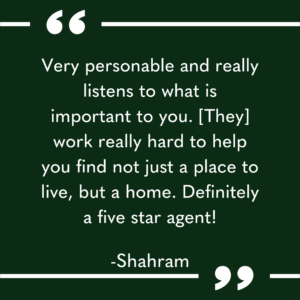 I stepped away from real estate to launch a successful business, which I operated for more than twenty years before selling it. At Bryst Soccer Academy our mission was to empower, educate, challenge, and support the incredibly talented kids, young adults & families that participated in our programs.
Although soccer and real estate may sound different on the surface, my core role & values remain exactly the same – to work hard and put people first. After many wonderful years having our community's trust with their children, I am grateful to continue serving my community as clients look to sell a house, find an investment, or join our community as a homeowner.
In my off-time, I'm an avid curler who loves to cook, garden, and entertain my friends and family. I love the community I am a part of, and I love being a source of positive energy to the people around me.
I co-founded Thrive Realty to create a dedicated space for everything I value in this business. 
We treat our clients just like our family, so you can feel confident we have your best interests at heart.
*Disclaimer to our clients: "treating you like family" includes no mercy on board game nights!
If you're looking for a real estate experience that puts you first, let's chat.
Meet Chelsea Kuhlmann
A "people person" through and through, I am a licensed realtor based out of Newmarket Ontario, a crazy dog lady, and a co-founder of Thrive Realty.
From a very young age, I've loved working with people. Working in hospitality throughout school taught me a lot about customer service, and the long lasting effect an experience (good or bad) can have. So I do my best to ensure every memorable experience working with me is a good one! 
I believe that most problems can be solved with a good attitude, hard work, and genuine intentions. Those are the values my partner and I have put at the core of Thrive Realty.
Following University (and a few months off to travel) I eagerly began my real estate career. No need to "test the waters" in another line of work, I had my "A-ha" moment and was ready to jump in feet first.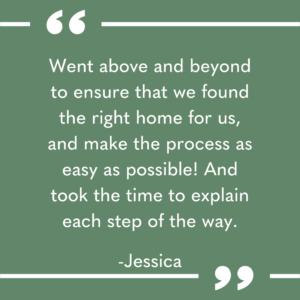 Real estate connects two things I cherish most: career independence and the ability to centre my work around people. I like that no two days are the same. It forces me to grow constantly, and it's deeply rewarding working with such great clients. Seeing them happy when it all comes together reminds me why I love what I do.
In my down time, I love being active outside (please note: never in the winter), traveling, reading, and most of all, surrounding myself with dogs! 
If you're buying or selling a home in the greater Toronto area, I would love to connect. I'm so excited by what we're building here at Thrive Realty, and I look forward to sharing it with you.
Enough about us…we want to hear from YOU!
Whether you're selling, buying, or just have some questions, we'd like to learn more about you and your needs and goals.
So let's talk. You can count on us to "tell it like it is" and give you a realistic picture of what's possible and how we can help.
Contact us to get in touch.
We look forward to speaking with you!