Selling Your House for the Highest Possible Price… And The Lowest Possible Stress!
When you put your house on the market, chances are you're hoping the following will happen:
It will sell quickly.
You will get the highest price possible for your property.
The process will be smooth and trouble-free.
That's what we work to achieve for our clients!
We want your home on the market shining in it's best possible light, and have a sale price that has you jumping for joy!
Our promise to you: we will truly listen to you, prepare you before listing, promote your listing aggressively, and keep working until your property is sold and closed.
No two sales are ever the same
And you deserve more than a one size fits all approach.
Sure, a lot of our selling process remains consistent (since we've got our systems perfected!)
But we tailor your experience so you're confident we're not just selling any property, we're working to sell your property.
Market conditions are always changing, and the "GTA" numbers you read in the papers don't necessarily reflect your town, your neighbourhood, or your property type. We're here to determine the best course of action for your sale specifically, and then to execute the plan for the best possible outcome.
We're not going to miss an opportunity to give you an edge. Our marketing plan adjusts to ensure we highlight the most desirable features that will peak buyer interest. We're not just looking to get your home noticed…we're getting it noticed by the right buyers who are qualified, searching for homes just like yours.
It always comes down to people skills! When an offer comes through, we're ready to negotiate the best possible price for you. The agent on the other end of the deal is always different, and our communication strategies are adaptable to ensure you're in the best possible position.
Throughout the process, we're with you every step of the way, making sure your questions are answered and that the entire experience is a positive one.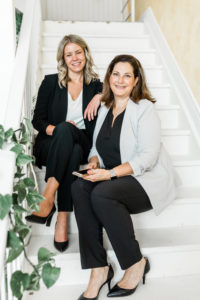 Your Personal Consultation
To get started, we recommend scheduling a Personal Consultation with us. We'll visit your home, do an assessment of your property, answer your questions, and give you our professional opinion as to how much your home may sell for and how long that may take.
This gives us both the opportunity to get to know one another and to see if there's a good fit. You'll learn how we work, how we market and sell homes, and how we attend to our clients' needs.
Submit the form below or call or email us today to schedule your Personal Consultation!